Leaderboard & Page Navigation (New UI)
The Leaderboard block is useful not only for inspiring potential donors to contribute, but also for seeing how donors' contributions are showing up. There are 2 sort options - Top Donations and Recent Donations.
The Leaderboard block will only be available if 'Show list of donors' is enabled in fundraiser settings.
On a fundraiser with the Top Donations List enabled, as well as Personal & Team Fundraising Pages, the Leaderboard block will look like this: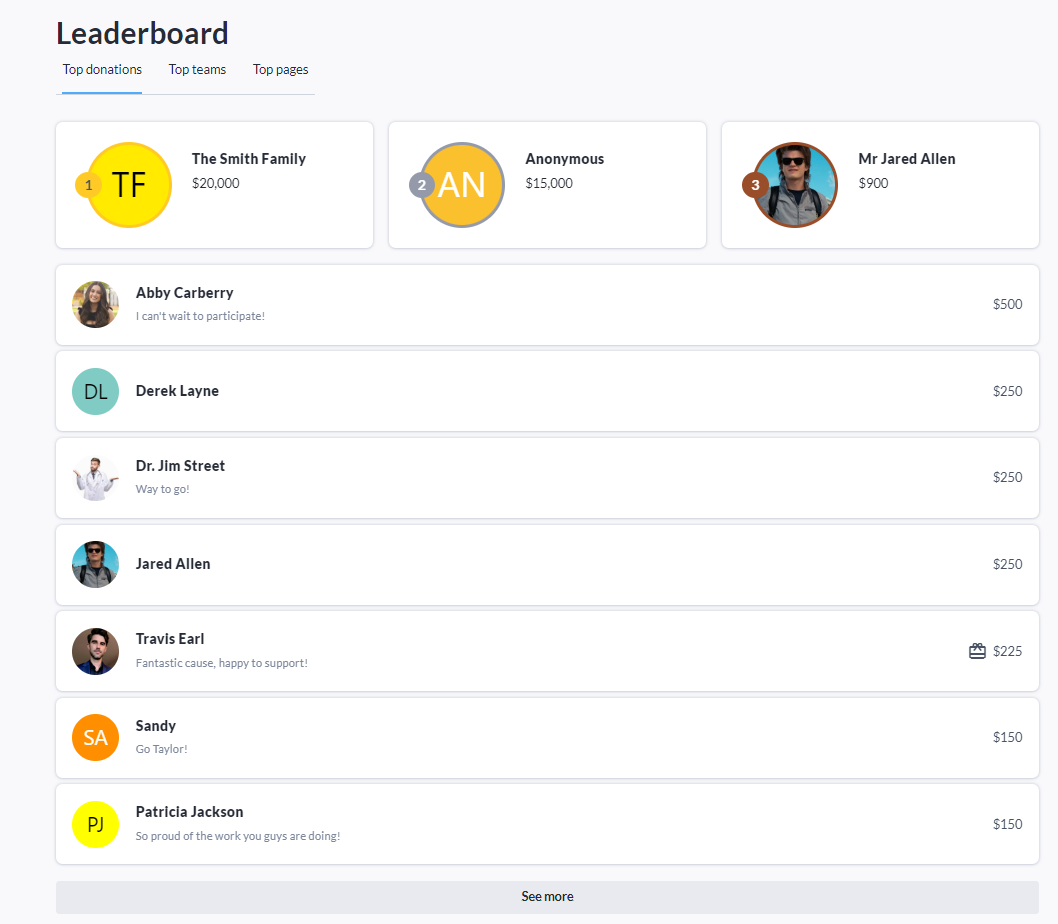 At the bottom of Top Donations, click See All to be taken to the full Donations List shown below.
Please note that this full list is always sorted by Most Recent, regardless of the previous setting.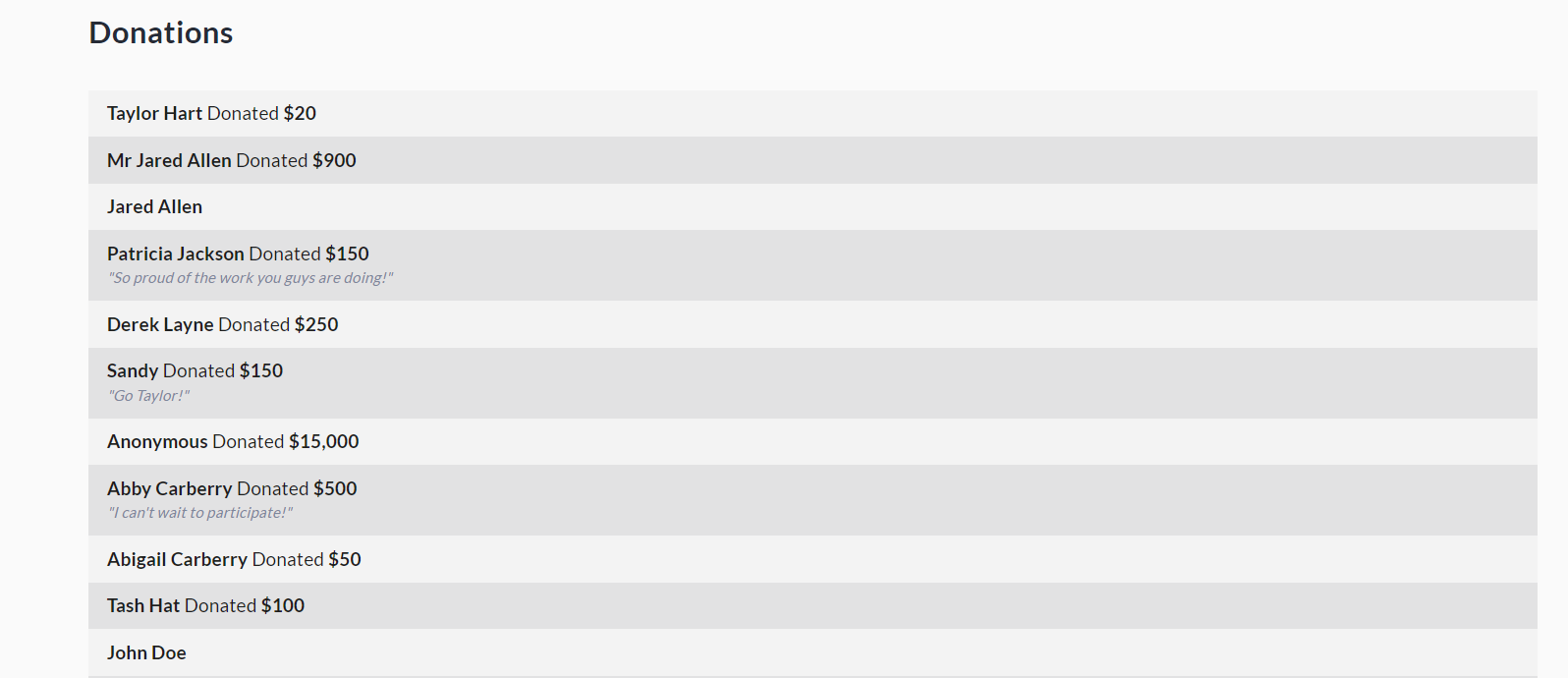 Navigating the Personal and Team Fundraising Pages created under your fundraiser is also made easy via their own searchable lists. Click See All at the bottom of the Top Teams or Top Pages lists to access these:
Teams List: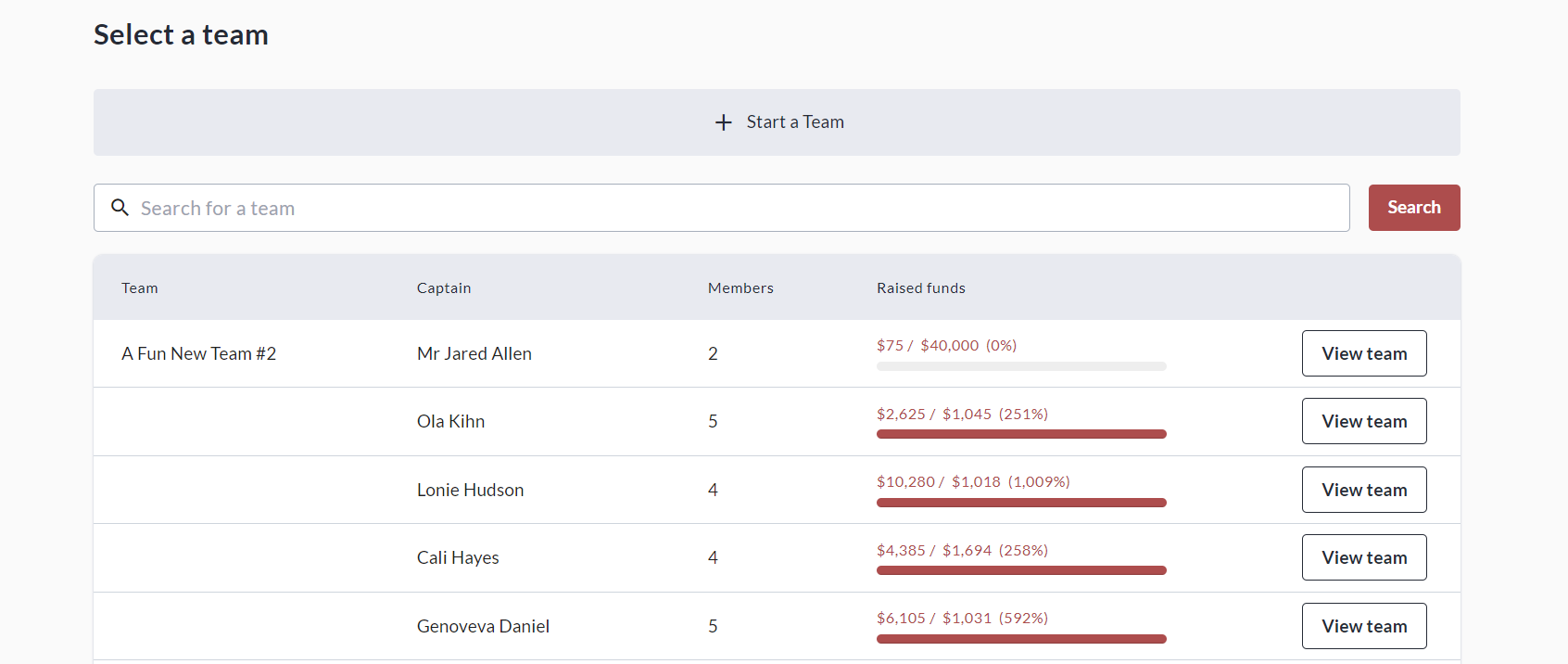 Personal Pages List: